Latest News:
1 Nov 2021, Quarantine-Free Travel for 46 countries Coming into Thailand.
Read more...
1 Nov 2021, Exhibitions Now Allowed In Thailand.
Welcome to the 10th edition of Thailand Sugar Conference 2024 has established itself as the preferred annual meeting point for sugar and bioethanol industry players in Thailand and South-East Asia. It remains the dedicated conference with a comprehensive focus on trade, investment and technology, and provides excellent partnership opportunities with international players.
Reserve Your Seat
Thailand Sugar Conference Call for Papers
2023 Post Show Report
What's New in 2024!
2 Separate days for 2 different streams in the sugar and bioethanol industry
Production and Export diversification
Trade & Investment
Renewable Energy
Technology Focus
Networking Luncheons – Held during the lunch timings, this is an additional networking opportunity for you to meet up with speakers, local clients and traders.
FREE VIP Pass to Sugarex Thailand 2024 – Visit Sugarex Thailand 2024, Thailand's largest Sugar and Bioethanol technology exhibition (Held alongside Sugarex Thailand 2024), a good opportunity for you to catch up on the latest in the technological forefront. FREE VIP admission for conference delegates.
Why Thailand?
Thailand Ranked As #2 Largest Sugar Exporter In The World and #4 Producer In The World
Thailand is ranked as the world's second largest exporter and also ranked fifth in the world for sugar production. (Source: Wikipedia)
Thailand Sugar Industry Increases It Sugar Exports
The Thai Sugar Millers Corp executive chairman Vibul Panitvong said the cane harvest may total 103 million to 105 million metric tonnes, bringing sugar output to about 10.5 million to 10.7 million tonnes. The Thai Sugar Millers Crop represents the country's 47 mills. Exports may exceed eight million tonnes next calendar year, he said in an interview in Bangkok on Thursday. Increased output will enable the country to boost supplies to Asia, where demand remains strong, Vibul said.
(Source: Bangkok Post, 7 June 2012)
Opportunities In The Thai Sugar Industry
Thai Sugar Companies Looking For Upgrades of Machinery and tractors.
Thai Sugar Farmers on the look out for latest harvesting tools and equipment. Including the latest planting methods, fertilizers and planting solutions.
Thai Sugar Mills Looking for parts and technology upgrades.
Thai Sugar Refineries looking for upgrades and maintenance solutions.
Thai Sugar companies exploring Biogas and Bioethanol technology potential.
Thai Sugar companies finding solutions for Wastewater treatment.

Some Great Reviews From Our Past Attendees
"A great event to network with the professionals in the Sugar and Bioethanol industry!"
"We found out more about the Sugar and Bioethanol industry during this event!"
"We would definitely be back for the next session!"



Officially Supported By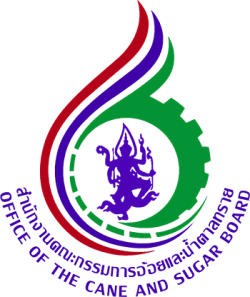 Office of The Cane and Sugar Board