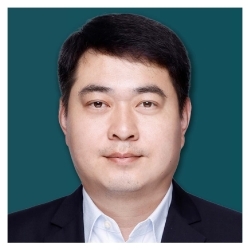 Mr.Wang Mingzhou

Asia Pacific Marketing Manager, Life science and Specialty solutions
Global Market segment leader, Food and Beverage DuPont Water Solutions
Wang Mingzhou has served global top chemical companies such as Rohm & Haas, Dow Chemical, and DuPont for more than 15 years, whose job role covered technical service manager, Key account manager, APAC marketing manager and global segment market leader for Food and Beverage.

He is knowledgeable at Ion Exchange Resins, Polymeric Adsorbent, Reverse osmosis and nanofiltration membranes, which are widely used for separation, extraction, purification and concentration in Food, beverage, pharmaceutical, and petrochemical industries.

He received a bachelor's degree in Pharmaceutics from Shenyang Pharmaceutical University, a master degree in Pharmaceutical Engineering from Shanghai Jiaotong University, and master of business administration from Fudan University.