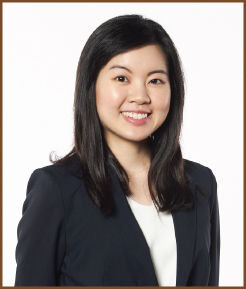 Ms.Panunya Charoensawadpong,
Co-Founder Varuna and Head of Business Development of AI and Robotics Ventures Co.,Ltd.
Panunya Charoensawadpong is the Co-Founder of VARUNA, a business unit under AI and Robotics Venture backed by PTTEP. Varuna is one of the pioneers of Agricultural and Forestry technology. The company provides integrated Drone and Satellite analytics powered by Machine Learning technology.

Panunya received a Bachelor Degree in Chemical Engineering, Chulalongkorn University, A Master's degree in Energy Resource Engineering from Stanford University. She was a fellow at Stanford. D.school, Design thinking lab for innovation and Entrepreneurship.

Panunya has taken several roles throughout her careers from an engineer, designing the Oil & Gas Platform in the Gulf of Thailand, supervising operation to ensure natural gas security to a Business development job, where she has helped setting up AI and Robotics Venture and lead the team to turn R&D projects into real products and create new business value benefit to Thai society.

From her work in Agriculture and Forestry Industry, Panunya has named as a woman Engineering Hero by Thailand's International Women in Engineering in June, 2021. Her vision is make technology accessible and impactful to Thai society and empower every partner to achiever more.