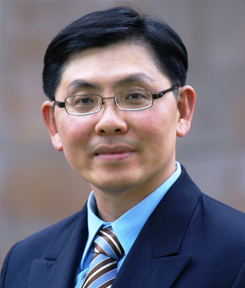 Mr. Pipat Suttiwisedsak,
Chief Operating Officer and Managing Director, KTIS BioEthanol Company Limited
Mr. Pipat graduated from Chulalongkorn University in 1980 with a Bachelor of Engineering, Mechanical. Upon the graduation, he joined Thai RoongRuang Sugar Industry Company Limited, Karnchanaburi province, as a Mechanical Engineer of the sugar mill. In 1987, he joined Thai Identity Sugar Company Limited, Uttaradit province, which belongs to KTIS Group,as the Production Manager of the sugar mill. In 1992, he received his Master Degree in Public Administration, Project Management, First-class honors, from National Institute of Development Administration, NIDA. Then he worked in Ruampol Sugar Company Limited in Nakhonsawan province, also in KTIS Group, as the Assistant Managing Director for five years. In 1996, KTIS Group decided to establish a Bleached Bagasse Pulp Mill named Environment Pulp and Paper Company Limited, EPPCO, with a huge capacity of 100000 metric tons per annum and I joined them for 12 years. As long as the Alternative Energy Plan of Thailand began, he was appointed by KTIS Group to join KTIS BioEthanol Company Limited, a distilleries producing fuel ethanol and quality hydrous alcohol, since 2008.His current position is the Chief Operating Officer and the Managing Director of the company.
BIO In Brief :
Bachelor of Mechanical Engineer, Chulalongkorn University, THAILAND, Class of 1980
Master of Public Administration (honors), National Institute of Development Administration, Class of 1993
Worked in 3 Sugarmills, Thai RoongRuang, Thai Identity Sugar and Ruampol Sugar, 14 years, 1982 - 1996
Worked in Bleached Bagasses pulp mill, Environment Pulp and Paper, 12 years, 1996 - 2008
Joined KTIS BioEthanol Company Limited, Ethanol plant since 2008, currently the Managing Director