Thailand Sugar Conference speakers features of senior experts from Sugar and Bioethanol industry.
Take a look at some of our previous speakers.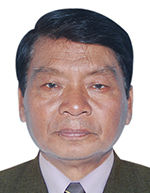 Mr.U. San Thein,
Vice President of Myanmar Sugar and Sugar Related Products Merchants and Manufacturer's Association (MSMA)
Topic :
Myanmar's Sugar Market Situation and Overview of Trade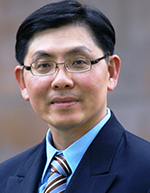 Mr.Pipat Suttiwisedsak,
Chief Operating Officer / Managing Director at KTIS BioEthanal Company Limited
Topic :
Southeast Asia Ethanol Markets Trends and Price.
Mr.Atul Joshi,
Regional Manager –Praj Industries Ltd.
Topic :
Biothanol in Thailand, A Road to Growth in Bioenergy Globally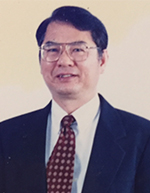 Mr.Kiattisak Jelatianranat,
Executive Director of Sutech Engineering Co., Ltd.
Topic :
The Competitiveness Of Thai Sugar In Asian Markets.
Technology Professional Development Sessions
Mr.Stanely Dorasamy,
Senior Global Vertical Manager of Siemens Limited
Topic :
Industry 4.0 How The Forth Industrial Revolution Can Contribute To The Sugar Industry?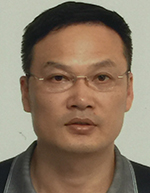 Mr.Beck Bai,
Lubricant and Thermal Fluid TS&D
DOW Chemical (China) Investment Co., Ltd.
Topic :
Dow Polyalkylene Glycol Lubricant for Sugar Mill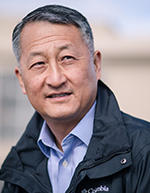 Mr.Young Kim,
Founder and CEO of Digital Harvest, Inc.
Topic :
Predictive Field Level Yield Estimation and Multi-Year Yield Optimized Harvest Schedule
Mr.Lorenzo Perez,
Bently Nevada Application & Solution Architect, APAC of Baker Hughes, a GE company
Topic :
Condition Monitoring and Diagnostics at Sugar Refineries
Panel Discussion of Sugarcane Production Crisis: Causes, Impacts and Solutions.
Moderator By: Dr.Pipat Weerathaworn
Expert of Agricultural Research Group, National Research Council of Thailand (NRCT)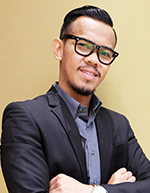 Panelist By: Mr.Chartchai Chotisan
Scientist (Sugarcane Breeder), Leader of the Sugarcane Promotion Group OCSB Udonthani
Panelist By: Mr.Rangsit Hiangrat
Director General of Thai Sugar Millers Corporation Limited (TSMC)
Panelist By: Dr.Nutthapol Asadathorn
Managing Director of Baanrai Sugar Industry Co.,Ltd (BSI)